Street address is
1150 Carnation Drive
Rockville MD 20850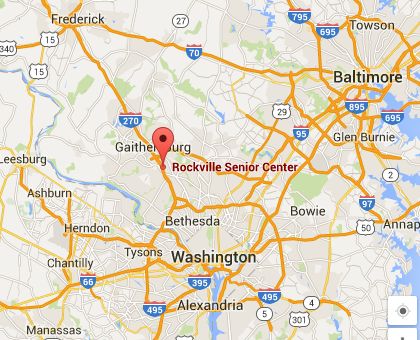 Google Map
Transportation to the Rockville Senior Center
You can use this link to get a FREE Uber ride to/from the con and the Rockville Metro.
The Senior Center and Ride-On staff have confirmed that there is no public transit directly to the center on the weekend, but here are two Ride-On bus options that get you very close.
If you need or can offer a ride, check this map and email Michelle Hymowitz any suggested edits.
Walking from the Rockville Metro Station. It's a pretty good hike, especially in January, but if you have 45 minutes, a folding bike, a flaming hoverboard, etc., here are walking instructions
Walking directions